International post-graduate program
"Master of Social Administration"
EU FINANCING OF SOCIAL PROJECTS
With Wyższa Szkoła Pedagogiczna im. Janusza Korczaka w Warszawie
Duration

1 year

Venue

Kyiv (Ukraine), Warsaw (Poland)

Format

Modular training (1 module per month)

Language

Mostly English

Advantages and peculiarities

The only international programme in Ukraine which trains specialists in the social field that can use EU resources

effectively

for financing projects through grants and tenders
Real opportunity of practice in different EU projects from the beginning
Workshops from the leading experts, representatives of NGOs, funds, business and government
Suitable mode of delivery, which allows to combine your work and study
Improving language training and skills of cross-cultural management
Two-week learning visit to Poland (including visit to companies, NGOs and meeting with public authorities)
Special Fees for Ukraine

Teaching staff

15 teachers (Professors, PhD, experts)

from Poland and Ukraine

Experienced practitioners




List of courses

European Integration and Eastern partnership

Globalization and world development

Methodology of project writing

Polish language (online)

Etrepreneurship and social innovation

European social policy

Cross-cultural management

Social marketing

Social policy in Ukraine

Project management

Corporate social responsibility

Workshops on preparing social projects (ERASMUS+;

Horizont 2020)




Аcademic load

2 semesters; 180-200 contact hours; 40% of the material provided by e-learning platform, 60% - classroom teaching.

Final project

Final project.

Travel and practice

Two-week module in Warsaw: workshops, excursions and internships.

Admission Requirements

Bachelor Degree in any field of study

Download Admission&Application

The current intake continues until September 15, 2016

Tuition Fee

1 100 EUR (paid by installments)

Documents after graduation

Polish official diploma of postgraduate education from Warsaw Pedagogical University. Certificate of Academy of Labour, Social relations and Tourism.

Сontact person

Dr. Yaroslav Golovko

Vice-rector
Download the presentation of the project (English)
______________________________________________________________________________________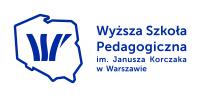 Janusz Korczak Pedagogical University in Warsaw was established 1993 by the Polish Association for Adult Education as a non-public University according to the Polish law. The University has been growing dynamically since then and has become already one of the largest non-public universities in Poland. It has developed, since its establishing, a very strong regional structure which is its main feature.
University is licensed to run master and bachelor degree curricula in the following fields: Education, Political Science, Foreign Language Studies, Education and Political Science.
The educational offer of the Pedagogical University, which holds high positions in many prestigious rankings, is addressed chiefly, though not exclusively, to teachers and educators. Courses are given by over 140 professors and full professors, many of whom are outstanding specialists in their fields. University guarantees high professional qualifications to its alumni.
Korczak University has since its establishing a very strong internationally oriented policy and co-operates with other European Universities in accordance with the membership of Poland in the European Union. The University has been Member of various networks and Projects within the Socrates Program: EUCEN, European University Continuing Education Network and EuLLearN.
Korczak University in Warsaw is one of the oldest and most renowned tertiary schools in the city, with outer departments in the towns of Lublin, Szczecin, Katowice, Człuchów, Olsztyn and Wałbrzych.